See Sandra in action while  creating art that delivers the promised beauty your project requires to produce the correct atmosphere.
When Sandra is engaged in your project you will witness magic in the making. Her art starts with the way she approaches the tasks on hand. She will bring an enchanted atmosphere to the location where the master piece will be placed.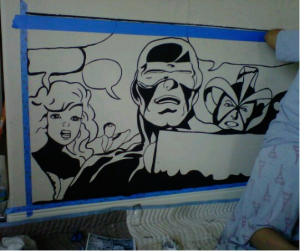 While this mural was painted the client enjoyed the whole process from the drawing outline to the final painting.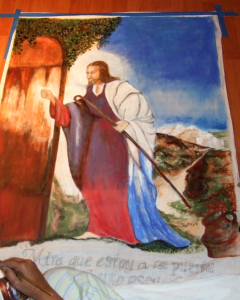 This painting of Jesus knocking the door was hand painted in fabric. The client was amazed to see the powerful message it conveys.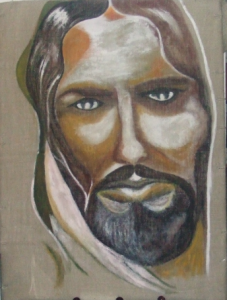 This other painting of Jesus was made on cloth.
This insignia is made out of foam. manually cut and painted.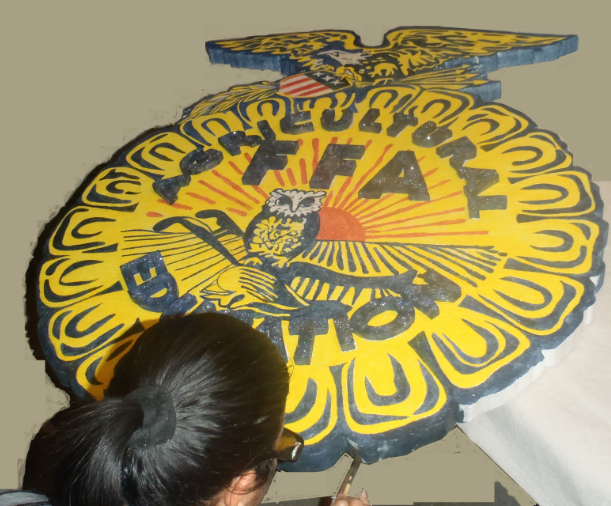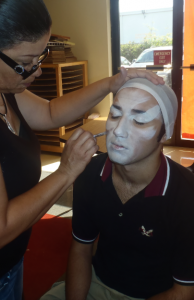 Sandra during the make up for a play. Final result on the right.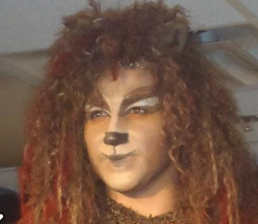 Sandra painting the dove representing the Holy spirit coming down.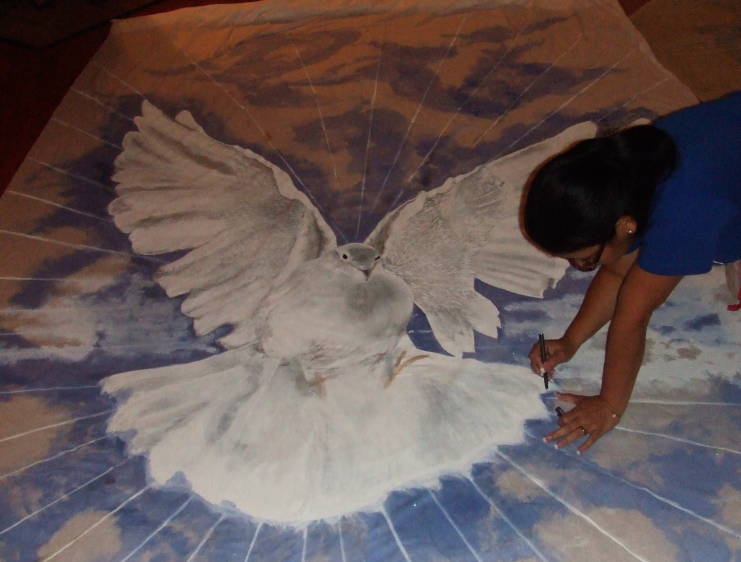 Nathaniel's hope logo being created in styrofoam