You know there is an artistic dimension within you wanting to get out in the open and with a little help you know you can see it working magic. Sandra will walk with you through the creation trail.
If you were thinking about  clowns and monkeys in your party, let Sandra bring them home for your child's party. Be surrounded by them and have them be part of the whole fun experience your child and your friend will remember forever. Don't you have these memories with you? Life is full of memories and Sandra can help create those memories that will become part of your family and guess what? you had the idea in the first pace, because the creator within you brought the idea to your mind.
Sandra will interpret your idea and you will see how it goes from your mind to the white board into the materialization of it. How fun of an experience is that? Live the excitement to see your idea be shaped into things you can see, touch and be surrounded by.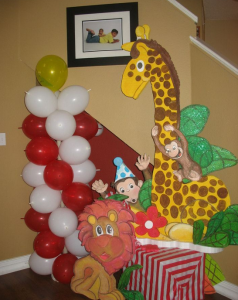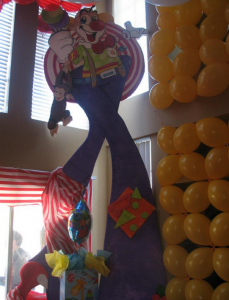 All you have to do is to express your idea, your theme, the venue and Sandra will work with you.

Do you want to have your child's birthday indoor or outdoor? Sandra will accommodate your requirements so your will focus in enjoying your event.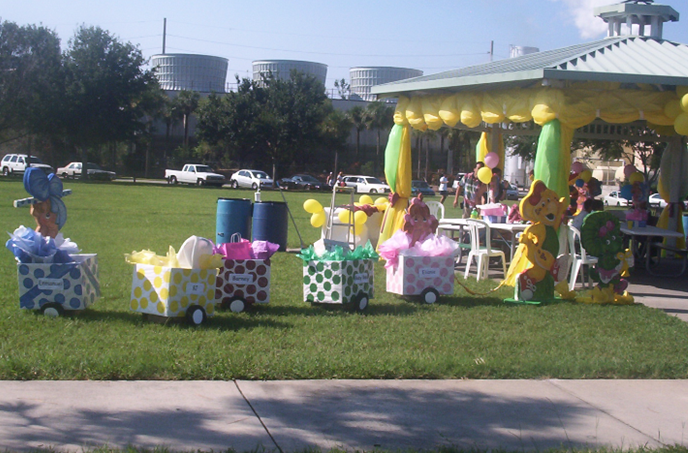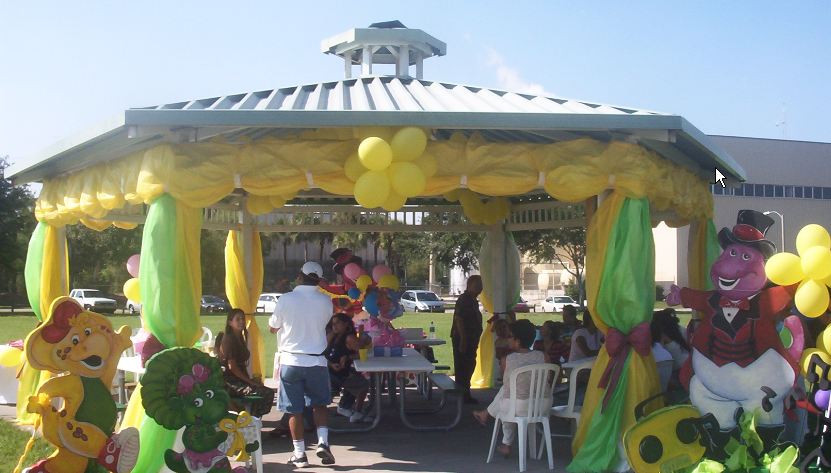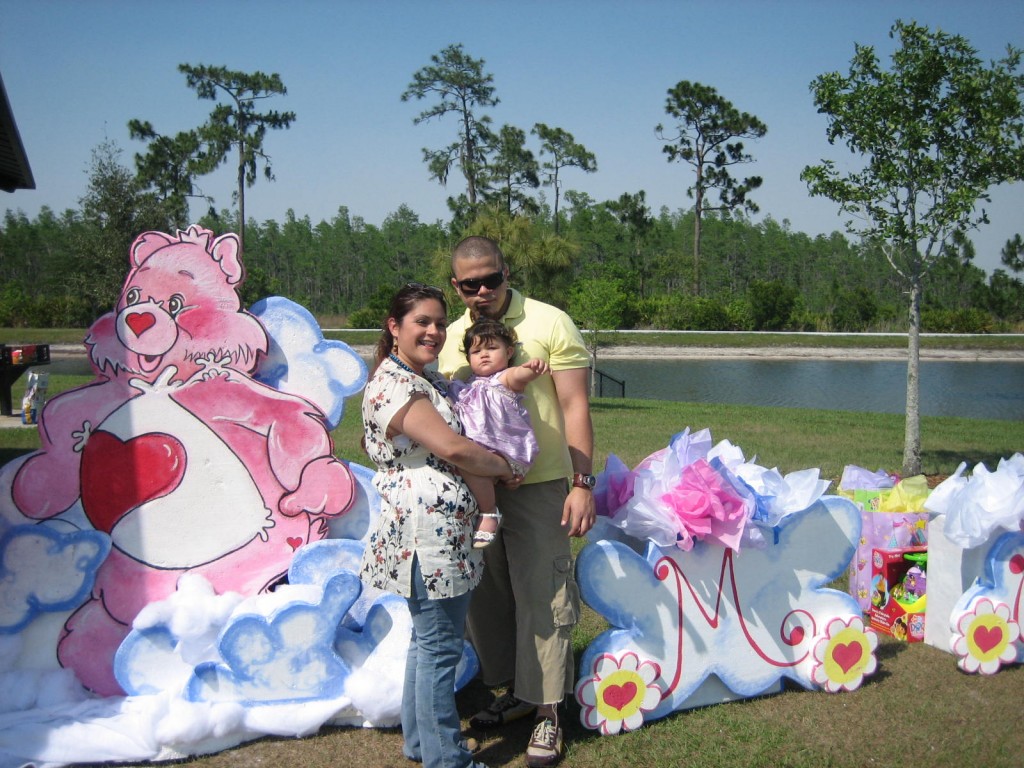 Mia and her parents riding the train of clouds with the loving bear, this was an open space decoration celebrating her 1st birhtday
Clouds were used to receive all presents.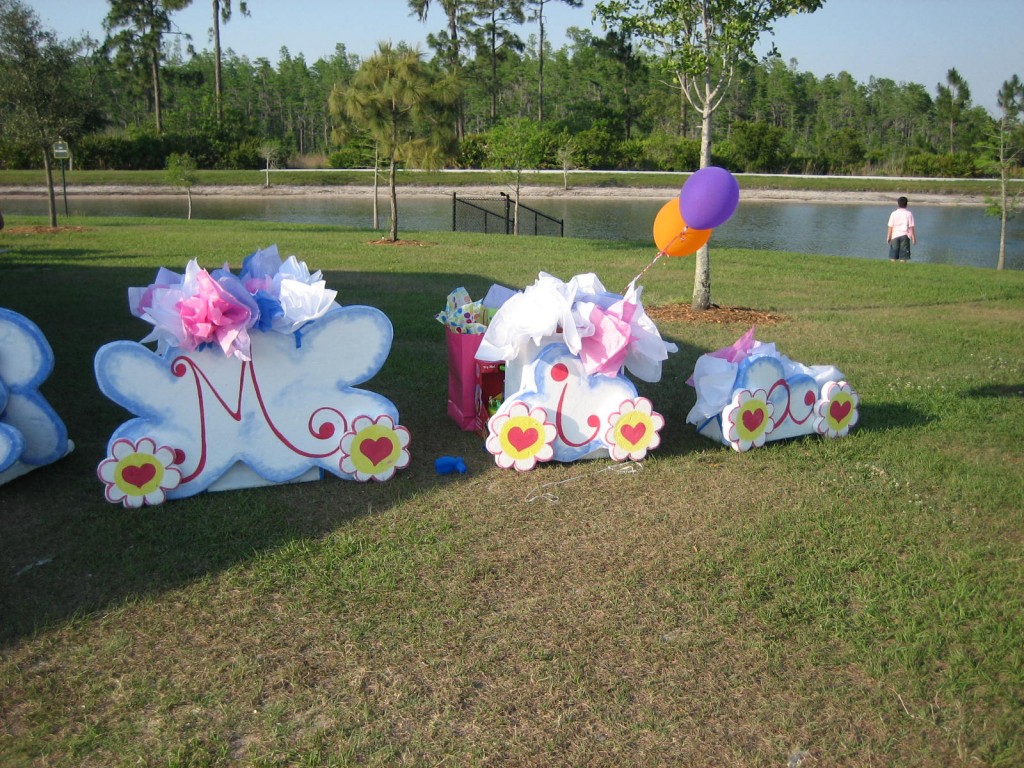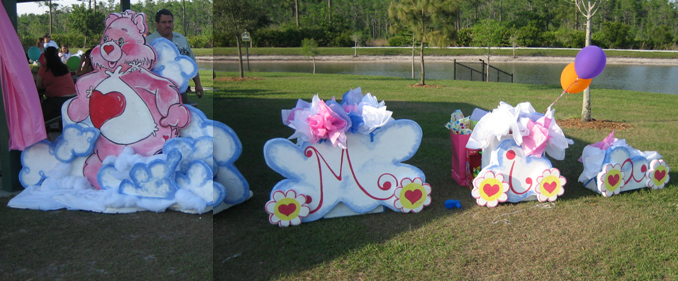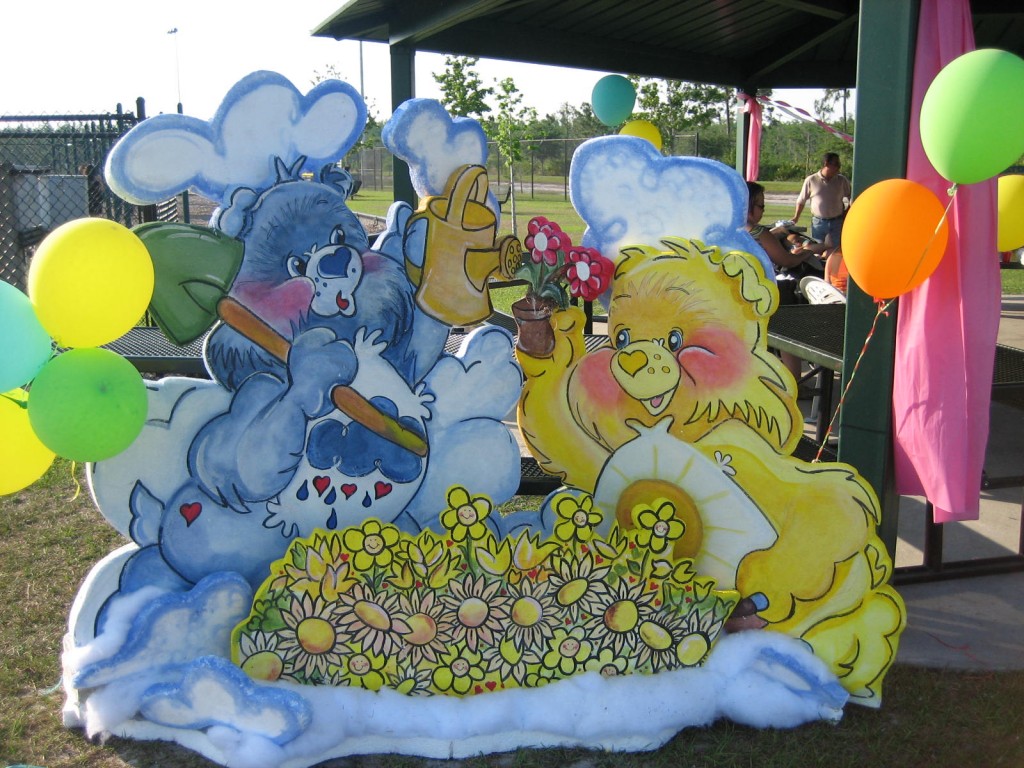 Loving bear watering the garden